By Elena Thomas-Faulkner, CEO of NIMAA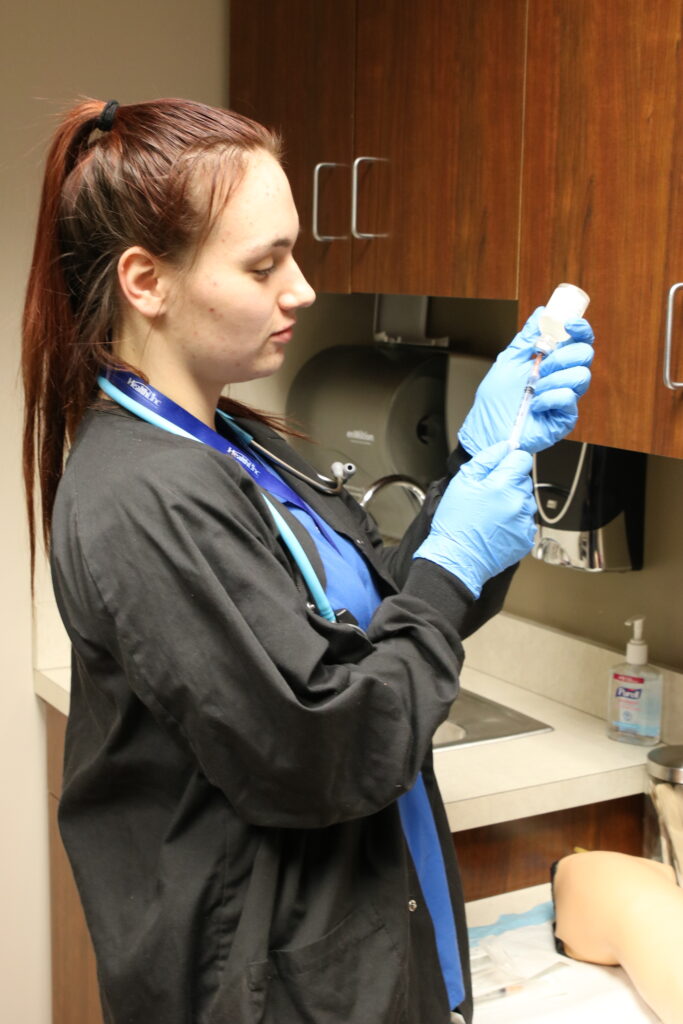 You've likely seen one of those social media posts with health care staff peering over a mask as they hold up a motivational sign. Every time I see one of those pictures I think about the medical assistant and the critical role they are playing in our response to the COVID-19 pandemic. This week, my heart swelled a little more than usual when I saw a NIMAA student in one of those pictures.
At NIMAA, our commitment is to graduate medical assistants who excel in today's health care environment and – equally important – who are prepared with the critical thinking skills and broader level of understanding that health care teams will increasingly rely on in the future. With COVID-19, the future seems to have already arrived.
In order to support social distancing efforts and support out health center partners' need to focus on responding to COVID-19, we have paused the in-clinic experience that normally parallels our student's on-line learning. Our students are focusing, for now, on building their understanding of COVID-19 and the role of telehealth in providing primary care.
When our NIMAA graduates enter the workforce as practicing MAs, the clinic environment will be much different than it was a month ago. We've heard from our clinical partners that MAs are being asked to take on new roles in the response to COVID-19. They are administering screening tests, setting up telehealth visits for patients, assisting with triage of patients with COVID-19 symptoms, and conducting screening for anxiety and depression.
There is no doubt that primary care delivery will continue to evolve in the coming months: Telehealth visits will likely become part of standard care delivery, COVID-19 surveillance and response will remain a feature of the healthcare landscape, and health care practices will be helping patients catch up on preventive and routine care needs. Our graduates – with their unique training in both clinical skills and team-based practice – are ready for the immediate challenge, and those that follow. I look forward to seeing many of their faces in the social media posts celebrating success against COVID-19.
---