By Ben L. Bynum, MD, Senior Director, Impact Investing, The Colorado Health Foundation 
Who We Are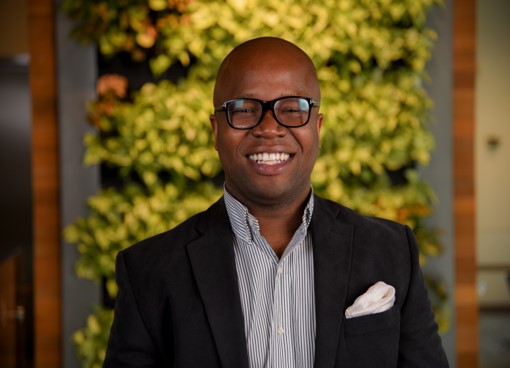 At The Colorado Health Foundation, we are committed to creating health and racial equity, which is central to improving the health and well-being of Coloradans. We also understand that tackling the systemic issues that have plagued our nation since its inception requires strategic and forward thinking and efforts that go far beyond grantmaking. We engage with partners and communities across the state through investing, policy, advocacy, learning and capacity building. 
In addition to traditional grantmaking, we make impact investments that show promise and create partnerships that strive to achieve health equity and bring health within reach for all Coloradans. Impact investments include recoverable grants, program-related investments and mission-related investments that aim to make the same impact as our traditional grantmaking. These investments provide below-market-rate financial returns for the Foundation's impact investing portfolio while allowing nonprofits or private-sector companies to contribute to accomplishing our mission and cornerstones.
Addressing a Critical Need
Access to quality and equitable healthcare that is culturally sensitive and inclusive was deficient before the COVID-19 pandemic, which amplified the desperate need. One key role in creating the type of healthcare everyone should have are racially and/or ethnically diverse medical assistants (MAs). They work closely with physicians in the care team and play a critical role in coordinating care, coaching and educating patients, and handling clinical and administrative duties.
It takes design and intentionality to make educational pathways more accessible and equitable to historically excluded individuals and in communities of color. Designing an equitable healthcare system requires attracting and employing a workforce that reflects the racial and ethnic background of the communities they serve.
The Foundation saw NIMAA as a vital partner in making medical careers more accessible to members of underserved communities and could help fill the growing demand for MAs in Colorado's safety net. NIMAA provides a targeted pipeline of frontline workers with specific cultural connections to the patients they serve in rural and urban health centers. Taking a risk on a new concept, we believed NIMAA could tackle a gap in healthcare and create opportunities for entry into health careers in diverse, medically underserved communities. The NIMAA model allowed clinics to solve their MA hiring issues locally – by training and hiring in their existing local clinic – thereby reducing or eliminating the need for costly physical infrastructure to serve as classroom teaching sites.
Designing and Investment Strategy Centered on Equity
NIMAA's impact potential led the Foundation to take a significant risk on a new concept. The Foundation was NIMAA's first funder outside of its two founders. We designed our funding in a three-part fashion. First, a set of grants at $600,000 and $425,000 to help develop the infrastructure needed to standup the NIMAA concept. The second form of financial support was a low-interest loan of $245,000 that served as growth capital to allow NIMAA to invest in the student's online educational experience. Thirdly, we set up a $1 million partnership opportunity for up to ten Colorado-based safety net providers to offer scholarships to a maximum of a dozen local students to complete the NIMAA experience. To date, the Foundation's scholarship program has helped train over 130 MAs for Colorado's safety net and served as a bridge to NIMAA receiving its national accreditation.
At the time of the Foundation's initial funding, NIMAA had not hired its first full-time staff person or even identified physical office space to headquarter its national model. Yet the Foundation sensed NIMAA's ability to tackle a gap in Colorado's health care workforce by adding more racially diverse MAs through the NIMAA model. For the Foundation, this program is instrumental in creating equitable and accessible healthcare by providing an effective way to train, retain and grow the skills of frontline healthcare workers.
What We Learned
In addressing healthcare needs, raising and listening to community voices is critical. It was clear from the response to NIMAA's program from the students' perspectives that they value training in the same setting in which they plan to practice and live. NIMAA's graduates understand their communities and can provide tailored care to diverse populations. Because of our partnership with NIMAA and seeing their program's impact, we better understand our role as an impact investor can be genuinely catalytic when we have the appetite for thoughtful risks as the initial funder who can support innovative concepts. Throughout, we saw the importance of having an authentic connection with a strong and deep network of grantees could serve as a powerful community voice in identifying opportunities where our impact investing work can support efforts that are transformative and can bring health in reach for Coloradans and serve as a model for those also working to create health equity.
Read the case study Making Entry to a Career in Health Care More Accessible While Diversifying the Workforce Through an Innovative and Affordable Program.